Ensuring your story is visible.

Abivax S.A. (Euronext:ABVX) has positioned its anti-HIV therapy ABX464 to take on inflammatory diseases after discovering the small molecule triggers RNA splicing that both halts HIV viral replication and boosts anti-inflammatory responses in HIV and ulcerative colitis. According to CEO Hartmut Ehrlich, ABX464 binds the human cap binding complex (CBC) and promotes its splicing activity.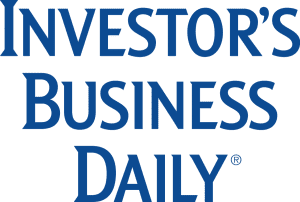 Biotech Rises On Crohn's Disease Study For Cannabinoid Drug
Arena Pharmaceuticals (ARNA) jumped early Tuesday on promising data for its non-opioid treatment for Crohn's disease pain. In morning trading on the stock market today, Arena stock lifted 2%, near 43.70, after earlier rising as much as 3.7%. Shares are consolidating with a buy point at 50.15.
Reata's bardoxolone hits goals in phase 2 kidney disease trial
Reata Pharmaceuticals' bardoxolone has improved kidney function in patients with IgA nephropathy and type 1 diabetic chronic kidney disease (CKD). The phase 2 trial linked the Nrf2 activator to improvements in estimated glomerular filtration rate (eGFR), a measure of kidney damage.
Arena 3 for 3 as Crohn's drug meets proof-of-concept test
Arena Pharma's cannabinoid receptor-targeting olorinab could help treat the pain associated with Crohn's disease, one of the most debilitating symptoms of the inflammatory bowel disorder. Olorinab—a cannabinoid receptor type 2 (CB2) agonist—was able to reduce abdominal pain scores by at least 30% compared to baseline levels in 11 evaluable patients in the phase 2a study, which recruited 14 subjects with mild Crohn's. Shares in the biotech rose almost 3% in after-hours trading after the results were announced.

First patient enrolled in Oxurion trial evaluating anti-PIGF treatment
The first patient has been enrolled in a phase 2 open-label multicenter study to evaluate intravitreal THR-317, an anti-PIGF antibody, for the treatment of macular telangiectasia type 1, according to a press release from Oxurion. The study will enroll 10 patients with macular edema caused by macular telangiectasia type 1 (MacTel 1), a rare disease that affects the macula and can lead to vision loss. There is no current effective treatment for MacTel 1.

Foamix Raises $70M Following Phase III Acne Readout
Foamix Pharmaceuticals Ltd. (NASDAQ:FOMX) raised $70 million through the sale of 11.7 million shares at $6 in a follow-on underwritten by BofA Merrill Lynch, Cowen, Barclays and Cantor Fitzgerald. The price is a tiny discount to Foamix's close of $6.11 on Wednesday, when it proposed the offering after market hours. The company gained $0.19 to $6.30 on Thursday, and priced the offering after market hours.

Looking for new mechanisms to cure hepatitis B
A genome editing tie-up between Gilead and Precision Biosciences, and promising early data with Arrowhead's RNA interference project, are two novel approaches in hep B.

Conquering Crohn's disease
RedHill Biopharma Ltd., which just announced encouraging results in Phase 3 studies, became involved in the development of RHB-104 in 2010 when it acquired the rights to the drug combination that had been developed by Prof. Thomas Borody, an Australian gastroenterologist. RHB-104 was originally developed based on the hypothesis that Crohn's disease is triggered by an infection in susceptible patients.