Ensuring your story is visible.

Experimental Drug Keeps Father Of Two From Needing Kidney Transplant
"We're studying a medicine called bardoxolone methyl. It's made by a company called Reata," explained Block. Hinerfeld was the first person with Alport Syndrome to try bardoxolone. Block said, after 12 weeks, Hinerfeld's kidney function stopped declining and actually improved.

Celtaxsys cystic fibrosis drug reduces key symptom in mid-stage study
Privately held Celtaxsys Inc said on Thursday a mid-stage trial testing its experimental cystic fibrosis treatment was successful in reducing a key symptom of the genetic lung disease, but did not improve lung function.
Celtaxsys' cystic fibrosis drug reduces lung exacerbations in phase 2 study
Celtaxsys' oral anti-inflammatory drug for cystic fibrosis, acebilustat, cleared a phase 2 study by demonstrating meaningful improvements in pulmonary exacerbations, or the acute worsening of symptoms such as heavy coughing or shortness of breath, combined with sharp decreases in lung function following irreversible organ damage.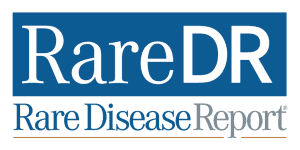 First Human Trial to Evaluate QR-313 for Dystrophic Epidermolysis Bullosa Initiated
While there are currently no approved treatments for the rare skin disease, there are therapies in development, such as ProQR's RNA therapy, QR-313, which is now being evaluated in its first human clinical trial, dubbed "WINGS."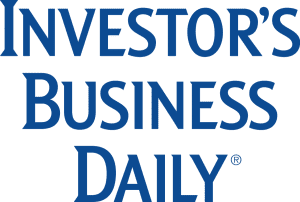 This Biotech Stock Rocketed 40% On Kidney Disease Drug Study
Reata Pharmaceuticals (RETA) skyrocketed to a record high Monday after its experimental drug crushed expectations in two groups of chronic kidney disease patients. Reata said its drug known as bardoxolone methyl benefited patients with what's known as Alport syndrome and autosomal dominant orphan kidney disease.

Shares of Pasadena's Arrowhead Pharmaceuticals Inc. take flight.

At the American Headache Society's 60th Annual Scientific Meeting, Dr. Alan Rapoport summarizes a poster he presented regarding ZOTRIP, Zosano Pharma's zolmitriptan patch.

New Effort for Lyme Disease Vaccine Draws Early Fire
In March, Valneva SE , a company based in France, announced initial phase-one clinical trial results after testing its proposed vaccine in 180 healthy adults who took the vaccine with no serious side effects. The study also showed that the vaccine stimulated an immune response, says David Lawrence, chief financial officer of the company.