Ensuring your story is visible.

Cancer vaccine developer jumps to Nasdaq via reverse merger
Elicio is merging with Angion Biomedica, a Uniondale, NY-based biotech that began searching for strategic alternatives last July after Phase II setbacks forced it to shutter all R&D work.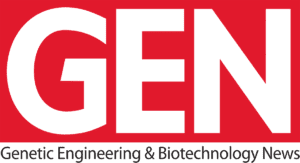 Reporter's Notebook: Opening Day at the J.P. Morgan Healthcare Conference
In 2021, PepGen raised $113 million to challenge Sarepta in DMD and build its neuromuscular and neurologic pipeline.

Betting on cell memory, AbbVie pays Immunome $30M upfront to further antibody research
AbbVie has tapped Immunome's discovery platform in a heavily backended partnership and option agreement in a bid to discover 10 antibody-target pairs from three as-yet-unnamed tumor types.

Amolyt hauls in €130M round to fund PhIII trial of hypoparathyroidism drug
French-American biotech Amolyt Pharma has raised a €130 million ($138 million) Series C round, planning to use the cash to take its hypoparathyroidism drug into final-stage testing and move another experimental drug into the clinic.

Executives Reunite at JPM as Biotech Kicks Off 2023
Brian Wiley, chief business officer at Portage Biotech, spoke of striking a balance between in-person and virtual meetings.

F2G Announces FDA Filing Acceptance of NDA for the Treatment of Invasive Fungal Infections
Biotech company F2G announced today the FDA has accepted its NDA filing for its antifungal therapy, Olorofim. The FDA has set the Prescription Drug User Fee Act (PDUFA) date for June 17, 2023.

Digital Therapeutics and the Song of the Future of Healthcare
Seattle-based biotech EMulate Therapeutics is working hard on the latter, developing technology that leverages magnetic fields to emulate the information inherent to therapeutic molecules and replicate their therapeutic effects without ever administering the molecules to patients.

Drug Companies Join Medical Psychedelic Movement—but Without the High
Drug developers are designing new psychedelic compounds to treat depression and other mental-health conditions but skip the trip.