Ensuring your story is visible.

Resilient Biopharma Leadership With Ambrx's Dan O'Connor
Since Dan O'Connor stepped in as CEO at Ambrx late last year, the company's stock has rallied on the revival of a previously-shelved anti-HER2 ADC. It also raised $78 million and completed its ATM (at-the-market) offering. O'Connor is no stranger to overcoming adversity.

Immunome's Platform Partnership Potential
When I hosted Immunome President & CEO Purnanand Sarma, Ph.D. on episode 104 of the Business of Biotech podcast last summer, the company, like many emerging biotechs, was still wrapped up in rationalizing an application for its antibody technology in the battle against COVID-19.
Sugar pill that's not a placebo could be key to broad metabolic reset
Swiss biopharma startup Aphaia Pharma AG is taking the concept of "location, location, location" to its extreme. The company started dosing patients in a phase II trial of its lead candidate, Aph-012, in late April, 2023. The trial is a randomized, double-blind, placebo-controlled, multicenter proof-of-concept study to evaluate Aph-012's ability to improve glucose tolerance in individuals with prediabetes, as measured by a pathological oral glucose tolerance test. In another phase II trial, Aph-012 is being tested as a weight loss drug for individuals with a BMI between 30 and 40. Aph-012's active ingredient? Glucose. But delivered exactly to the right place.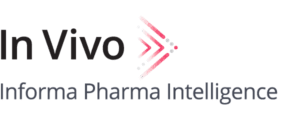 In Vivo's 2023 Rising Leaders: Healthcare Innovators At The Top Of Their Game
Araris Biotech is using this linker technology to develop next-generation ADCs with the potential to be safer and more efficacious for cancer patients. In head-to-head animal model studies against FDA approved ADCs, the ADCs created using Araris' linker technology demonstrated improved efficacy, even at low doses, as well as high tolerability.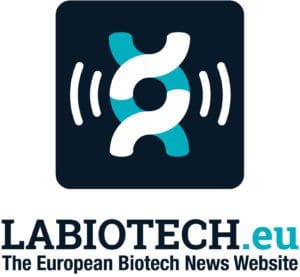 Delivering on the need for vector innovation in genetic medicine
Viruses are masters at delivering genetic material to the nucleus of the organisms they infect, and because of this, they were the first vectors that were developed for gene therapy delivery. A plethora of viral vectors entered the gene therapy arena including lentiviruses, retroviruses, herpes simplex viruses, adenoviruses and adeno-associated viruses. Each of these vector candidates are highly immunogenic, recognized quickly by the immune system and cleared from circulation – leaving antibodies specific for these viruses surveilling the body for the next potential infection.
New macrophage switching nanomedicine D-4559 developed by Ashvattha Therapeutics
Tumor-infiltrating myeloid cells such as tumor-associated macrophages (TAMs) can suppress T-cell recruitment and function and promote the expansion and dissemination of cancer cells depending on their functional states. In hepatocellular carcinoma (HCC), TAMs are associated with resistance to sorafenib, the first-line treatment for advanced HCC.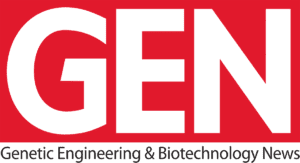 Pros and Cons of Early Investing in Manufacturing
Later this year, Umoja Biopharma will open 77,000 square feet of a 146,000 square foot manufacturing facility at the Colorado Technology Center in Louisville. Although Umoja is only in the early clinical stage of developing CAR-T therapeutics, the company got an early start on creating a facility to make the lentiviral vectors that it will need for clinical studies. Here, Ryan Crisman, PhD, co-founder and CTO of Umoja Biopharma, describes the thinking behind that decision.

Life Biosciences presents data demonstrating restoration of visual function in nonhuman primates
Life Biosciences, a biotech advancing innovative cellular rejuvenation technologies to reverse diseases of aging and injury, has announced preclinical data in nonhuman primates (NHP) for its novel gene therapy candidate which uses a partial epigenetic reprogramming approach to restore visual function.