Ensuring your story is visible.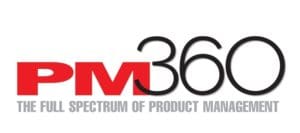 Finding a Way to Survive After All Funding Is Lost
In late 2017, Discovery Labs was at the brink of falling apart. The company's investors pulled out after Aerosurf, its sole remaining asset being developed as a treatment for premature infants with respiratory distress syndrome, failed to meet its endpoints in a Phase IIb study.

New Precision Platform Could Be Cell Therapy Game-Changer
One of the greatest recent innovations in cancer treatment, CAR T therapies have sent some patients into long-lasting remission, with speedier recoveries, due to the lack of aggressive chemotherapy involved. They are the darling of numerous biopharma companies, including Sorrento Therapeutics, Kite Pharma (Gilead), and Allogene Therapeutics.

New Drug for Short-Bowel Syndrome Offers Hope of Simplified Treatment
Pharmacokinetics data on vurolenatide, a long-acting glucagon-like peptide-1 (GLP-1) being developed for short-bowel syndrome (SBS), suggest that the drug could be given twice monthly or less, an improvement over existing GLP-2 drugs, which must be given at least weekly.

RNA-editing race intensifies as Big Pharma buys in
Dutch biotech firm ProQR Therapeutics announced it had struck its own RNA-editing partnership with Eli Lilly and Company to develop therapies for liver and nervous system diseases.

CMC Developability Assessments For Rapid Ph.1 Entry With AltruBio's Gene Lee, Ph.D.
Fresh on the heels of an outstanding talk with AltruBio President & CEO Judy Chou, Ph.D., the company's VP of Technical Development, Gene Lee, Ph.D., joins the Business of Biotech for a deep dive into the importance of CMC developability assessments. On this episode we cover the key points CMC developability assessments must address, when to begin them, how to go about them efficiently, and why they're integral to early milestones and rapid entry into Phase 1 clinical trials.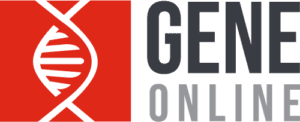 Sio Gene Therapies Touts Positive Safety and Biomarker Data for GM1 Gangliosidosis Candidate
On October 21st, Sio Gene Therapies Inc. made two major announcements featuring one of its lead gene therapy candidates. The New York-based company presented positive interim data for AXO-AAV-GM1, its AAV9-based gene therapy for GM1 gangliosidosis, at the ESGCT Virtual Congress 2021. On the same day, it also announced the FDA's Fast Track Designation granted for the drug.

Cerevance seeks key to unlock brain disease treasure trove
Cerevance at Cambridge Science Park is on the cusp of discovering potential treatment options. Since inception, the company has collected more than 250 billion transcripts of data as part of research into degenerative brain diseases.

ESGCT 2021 – Sio strengthens its case in GM1 gangliosidosis
Sio Gene Therapies had already reported decent results with a low dose of AXO-AAV-GM1, its gene therapy candidate for the rare inherited disease GM1 gangliosidosis. Now it has posted even more impressive data with a high dose of the project.