Ensuring your story is visible.

Q&A: Peptide resets immune system to treat eosinophilic esophagitis
Revolo Biotherapeutics' '1104 is designed to reset the immune system "upstream" before the inflammatory cascade occurs.

AACR 2023 – Hippo makes a splash
Ikena has seen no proteinuria in monkey trials, and Manfredi reckons others are now following his company in developing subtype-selective Tead inhibitors to get around toxicity; Sporos's Tead1/4 inhibitor SPRI-0117 appears to be one of these.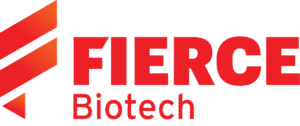 Revolo drops dab of midphase data on would-be Dupixent rival
Revolo Biotherapeutics thinks it has the data to keep advancing a would-be challenger to Dupixent. In a small, short phase 2a allergy trial, the biotech linked its peptide to a "numeric reduction" on the primary endpoint, emboldening it to start looking forward to further development.

James Graham, CEO of Recce Pharmaceuticals Shares Insights from the Expansion and Acceleration of Clinical Programs
Our lead anti-infective candidate, RECCE® 327 (R327), will be advancing into a Phase Ia/IIb intravenous multiple ascending dose safety and tolerability study and a Phase II clinical trial investigating the efficacy of R327 against diabetic foot ulcer (DFU) infections.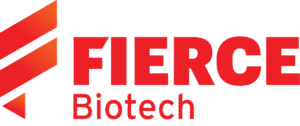 Glimpse of success? Life Biosciences' gene therapy restores visual function in primates with eye disorder
Life Biosciences' gene therapy platform works by inducing expression of the transcription factors Oct3/4, Sox2 and Klfr4, or OSK—three of the four Yamanaka factors. When all four Yamanaka factors are expressed together, have been shown to fully reprogram differentiated human, mouse and primate cells back into pluripotent stem cells, erasing their cell identity and resetting DNA methylation to an embryonic state.

MindMed gains after investigator trial of LSD shows impact on major depression
Shares of MindMed surged Friday morning after researchers who have worked with the company unveiled positive results in a trial using LSD to treat major depressive disorder, running a test similar to the biotech's trials of its own related compound.

A Knee Replacement That Talks to Your Doctor? It's Just the Beginning.
As a 'smart knee' that transmits data rolls out, medical specialists and engineers predict sensors will be added to artificial hips, shoulders and spinal implants.

eFFECTOR Therapeutics Collaborates With Stanford Medicine Mid-Stage Breast Cancer Study
eFFECTOR Therapeutics Inc will collaborate with Stanford Medicine on an investigator-initiated randomized Phase 2 study evaluating zotatifin in patients with estrogen receptor-positive (ER+), human epidermal growth factor receptor 2-negative (HER2-) breast cancer in a preoperative setting.