Ensuring your story is visible.

Ashvattha Therapeutics enrolls first patient in Phase 2 study of D-4517.2 for treatment of wet AMD, DME
Ashvattha Therapeutics today announced that the first patient has been enrolled in a two-stage Phase 2 clinical study of D-4517.2, an HDT with potent anti-VEGF activity.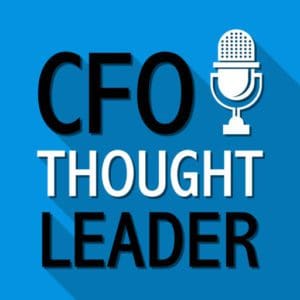 831: Building Your Credibility | Chuck Triano, CFO, Xalud Therapeutics
Unlike many CFOs who tell us that their finance career paths did not intersect with the investor relations (IR) function until shortly before their arrival in the CFO office, Chuck Triano relates that his actually began inside the IR function.
Disrupters: Dr. Ian Walters
As CEO of Portage Biotech, a clinical-stage company, Walters and his team are following a potentially disruptive scientific path to advance first-in-class immunotherapies that elevate or initiate the immune response across a range of cancer types.
Entrepreneurs: Kathy Lee-Sepsick
Kathy Lee-Sepsick, the founder of Femasys, is determined to change the game in long-neglected areas of women's healthcare, some of which haven't had much innovation in more than a century.

Father to trek across the state for sepsis awareness
A Navy veteran, former marathon runner, and father from Florida is riding to raise money for a deadly condition. He founded the group 20 years ago after his 23 year old daughter tragically died from sepsis. Carl Flatley traveled more than 200 miles and raised $35,000 last year. This year he has bigger goals.

Umoja's Unified Approach to Exceeding the Limitations of Cell Therapy
Cell therapy is coming into its own as an effective therapeutic avenue for cancer. Into that fray in November 2019 launched Umoja Biopharma, whose unique immunotherapy approach aims to re-engineer a patient's own immune system in vivo to attack and destroy hematologic and solid organ-based tumors.

How The Right CDMO Partner Can Accelerate Biologics Development
At TFF Pharmaceuticals, our experience has offered important perspective on how strategically crafted CDMO partnerships can facilitate more efficient manufacturing and scale-up of complex modalities such as biologics.

MindMed launches Phase 2b to study LSD in generalized anxiety disorder
Psychedelic medicine firm MindMed (Nasdaq: MNMD)has dosed the first patient in a Phase 2b dose-optimization trial of MM-120, a pharmaceutically optimized form of lysergic acid diethylamide (LSD).