Ensuring your story is visible.

Gene Therapy Redosing Gains Traction as Need Grows and Novel Strategies Emerge
In fact, "approximately 95% of gene therapies today use adeno-associated viruses (AAVs) to deliver a transgene to its target. However, because the AAVs are highly immunogenic, you can't give a second dose," Carsten Brunn, Ph.D., president and CEO of Selecta Biosciences, told BioSpace. To further compound matters, Brunn added, "up to 40% of patients have antibodies to AAVs, so they are not eligible for gene therapy." Their immune systems would clear the therapy before it could take effect.

Pharmashots Interview: X4 Pharmaceuticals' Paula Ragan Shares Insights on the Data of Mavorixafor in Combination with Ibrutinib Presented at 2021 EHA Annual Congress
In an interview with PharmaShots, Paula Ragan, Ph.D., President, and Chief Executive Officer at X4 Pharmaceuticals shared her views on preliminary efficacy and safety data of Mavorixafor + Ibrutinib in an ongoing P-Ib study to treat waldenström's macroglobulinemia

Aligos Therapeutics targeting functionally curative HBV regimen
Aligos' CHB portfolio includes STOPS (S-antigen transport-inhibiting oligonucleotide polymers), CAM (capsid assembly modulator), ASO (antisense oligonucleotide) and siRNA (small interfering RNA) candidates.

Valneva Says Its Covid Vaccine Beats AstraZeneca's. Shares Are Surging.
American depositary receipts of Valneva jumped more than 30% Monday after the French biotech said that phase-3 trials of its Covid-19 vaccine VLA2001 had shown it triggered a stronger immune response and fewer side-effects than the shot of competitor AstraZeneca.

This Small Biotech Is Partnering With Johnson & Johnson. The Stock Could More Than Double.
Among them is MeiraGTx Holdings, shares of which fell from a 2019 peak of $30 to a recent $14, leaving its market capitalization below $600 million—and only a half-dozen analysts paying it heed.

10 signs you may have celiac disease and when to see a doctor
People with celiac most likely experience diarrhea due to intestinal inflammation and damage caused by gluten, says Patrick Griffin, MD, gastroenterology specialist and Chief Medical Officer of 9 Meters Biopharma.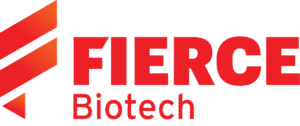 Inhalable anti-COVID-19 antibody from TFF and Augmenta tamps down viral load in hamsters
When startup TFF Pharmaceuticals raised $14 million in a series A in 2018, its intention was to deploy its dry-powder drug-delivery technology toward making novel inhalable therapies for asthma, chronic obstructive pulmonary disease and other serious lung diseases. Then COVID-19 hit, and the company saw an opportunity to apply the platform to the emerging virus.

The Man Behind Moderna on What's Next in Biotech
Don't call Noubar Afeyan a venture capitalist. Sure, the 59-year-old founder and CEO of "venture creation" firm Flagship Pioneering has helped launch some 70 biotech companies in the past several decades. But Flagship both backs and performs the original scientific research of his portfolio companies. Its best-known launch is Moderna (ticker: MRNA), the vaccine-developer and world's most valuable biotech company.