Ensuring your story is visible.

Portage Biotech Creates A New Drug Development Model
"The Portage model has the same goal, which is to get to human proof-of-concept as quickly as possible," says Walters. "

Pittsburgh Sees Transformation into Life Sciences Hotbed
"We're in a steel mill town," Keir Loiacono, chief executive officer at BlueSphere Bio told BioSpace. "I can look from my office out of the glass buildings and see coal barges going through, right next to young scientists in lab coats. It's the old and the new – it's everybody working together."

Amidst Restructuring, Ambrx Doses First Patient with Anti-CD70 ADC
An anti-CD70 antibody-drug conjugate developed by Ambrx, Inc. has been administered to the first patient in a Phase I study in China. It marks the first ADC in active development that targets CD70, according to the company.

VIDEO: Tarpeyo reduces proteinuria, galactose-deficient IgA1 in IgA nephropathy
In this video from ASN Kidney Week, Jonathan Barratt, MBChB, PhD, discusses Calliditas Therapeutics' Tarpeyo treatment, previously known as Nefecon, for patients with IgA nephropathy.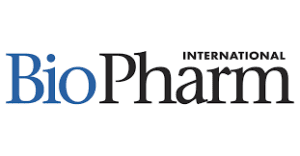 Process Development and Control for New Modalities
TFF Pharmaceuticals is advancing this technique as a platform technology for improving the formulation of complex modalities, including vaccines, small molecules and biologics, as dry powders. According to Hannon, this approach provides key advantages, including access to more convenient routes of administration due to aerosolization properties (i.e., inhalation or intranasal delivery) and elimination of the need for ultra-cold chain storage due to temperature stability.

College of Pharmacy Researchers Share Latest Findings on Novel Drug Delivery Technology
The Thin Film Freezing technology, invented by Dr. Williams and his team and advanced by Fort Worth-based TFF Pharmaceuticals, is developed via a well controlled process that involves rapid freezing and drying drugs into a powder.

Leveraging Lymph Nodes With Elicio's Dr. Peter DeMuth
MIT-born startup Elicio Therapeutics' novel Amphiphile Technology Platform is designed to directly engage the lymphatic system in the deployment and delivery of therapeutic payloads.

Deadly Fungi Are Infecting More Americans
Fungal infections kill more than 1.6 million people yearly, according to Global Action for Fungal Infections, a research and fundraising organization. The toll is climbing. Fungi are adapting to rising temperatures in ways that may make them better suited to thrive in the human body, researchers said. And more people undergoing treatments that weaken their immune systems means a larger population vulnerable to severe fungal infections.