Ensuring your story is visible.

Arrowhead Shares Pop on Early Clinical Data for Hepatitis B Drug
Arrowhead Pharmaceuticals on Thursday made public select initial data from an early-stage clinical study of a hepatitis B drug it's developing, sending the company's stock price (NASDAQ: ARWR) to a four-year high. Arrowhead shared data from a study aimed at evaluating the safety and tolerability of a drug candidate it's developing to treat chronic hepatitis B virus (HBV). An estimated 257 million people worldwide are living with HBV infection, which can lead to cirrhosis and liver cancer, according to the World Health Organization.

Arrowhead's Third-Generation RNAi Shows Initial Efficacy Against HBV
Arrowhead Pharmaceuticals Inc. (NASDAQ:ARWR) gained $5.29 (38%) to $19.39 Thursday after reporting initial data showing that monthly doses of its third-generation RNAi therapy ARO-HBV reduced circulating HBV surface antigen (HBsAg) in a broad population of patients with chronic HBV infection. The biotech added $465 million in market cap on the data.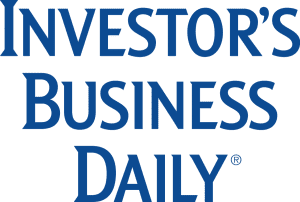 This Biotech Broke Out Bullishly On Its Experimental Hepatitis B Drug
Arrowhead Pharmaceuticals (ARWR) broke out in bullish fashion Thursday on strong data for a study of its hepatitis B treatment. On the stock market today Arrowhead stock rocketed 37.5%, to 19.39, after earlier flying as much as 58.8% in high volume. Shares touched a four-year high and broke out of a consolidation with a buy point at 17.60.

Here's Why ProQR Therapeutics N.V. Is Skyrocketing Today
After reporting data from a phase 1/2 clinical trial, shares of ProQR Therapeutics N.V.(NASDAQ:PRQR), a clinical-stage biotech focused on RNA medicines that treat rare genetic diseases, rose 70% as of 12:13 p.m. EDT on Wednesday. ProQR reported results from its phase 1/2 trial that is testing its compound called QR-110 as a hopeful treatment for LCA10, which is a genetic mutation that usually leads to childhood blindness.

ProQR soars as childhood blindness drug succeeds in early trial
Shares of ProQR Therapeutics NV surged 70 percent in premarket trading on Tuesday after an interim analysis of an early-stage trial showed that its experimental treatment for a rare form of childhood blindness improved vision. The Dutch drug developer said it would now stop enrollments for the small study and progress to a mid-stage trial, which is expected to start in the first half of 2019.

Lyme & Reason: Battles & Breakthroughs Against Lyme Disease
It's a battle that has been raging for decades – the battle against Lyme Disease. Over the years, progress has been made against this dreaded tick-borne illness. But with breakthroughs come even more barriers. Watch this early peek at a new Fox 5 News special on the fight that could be signaling a new chapter in the ongoing bout against Lyme.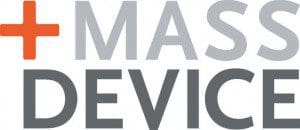 Check-Cap touts interim post-CE Mark C-Scan study results
Check-Cap (NSDQ:CHEK) today released interim results from the post-CE Mark approval study of its C-Scan system version 3, touting the device's ability to detect polyps in un-prepped colons.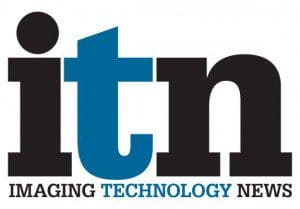 Check-Cap Announces Interim Results of European Study of C-Scan System Version 3
Check-Cap Ltd. announced the interim results for its post-CE approval study of the C-Scan system Version 3, an ingestible, capsule-based device for preparation-free colorectal cancer (CRC) screening. The company said data from the multicenter clinical investigation showed promising results for detecting patients with polyps in an un-prepped colon.