Ensuring your story is visible.

Orchard Expects to Hire 100, Expands Gene Therapy Manufacturing in Bay Area
Orchard Therapeutics is expanding its physical footprint in California. The U.K.-based company signed a long-term lease to build out a gene therapy manufacturing facility in Fremont, Calif. The 150,000-square-foot facility will add to the company's presence in the Bay Area.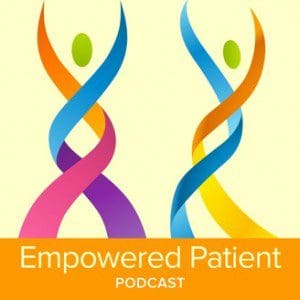 Robust Pipeline for Treatments for Diabetic Eye Disease with Dr. Patrik De Haes Oxurion
Dr. Patrik De Haes, CEO, Oxurion discusses the need for new treatments for diabetic eye disease, a leading cause of blindness in people of working age worldwide.

Transcranial Magnetic Brain Stimulation to Treat Depression and OCD: Interview with Stanford's Dr. Nolan Williams

Orchard's Gene Therapy for Rare Immune Disease Works for Over a Year
A single dose of a gene therapy developed by Orchard Therapeutics can restore immune function for at least a year in patients with X-linked chronic granulomatous disease (X-CGD).

Alkahest doses first patient in Phase II Parkinson's drug trial
Alkahest has dosed the first subject in a Phase II clinical trial of GRF6021 to treat Parkinson's disease associated with mild cognitive impairment or dementia.

Novel treatments in pipeline for diabetic eye disease
Patrik De Haes, MD, CEO of Oxurion NV, shares the latest updates in clinical studies at the OIS@AAO meeting in Chicago, Oct. 2018.

Redhill Planning NDA For H. Pylori Antibiotic Following Second Phase III Readout
RedHill Biopharma Ltd. plans to submit an NDA to FDA next half for Talicia (RHB-105) as first-line treatment of Helicobacter pylori infection regardless of ulcer status after reporting that the antibiotic met the primary endpoint in the Phase III ERADICATE Hp2 trial in the indication.
LifeSci Public Relations Launches Social and Digital Media Division
Industry Veteran Jessica Snider to Lead Division as Director
NEW YORK, Nov. 26, 2018 – LifeSci Public Relations LLC (LSPR) today announced the launch of its Social and Digital Media Division with the hiring of Jessica Snider as its director. The addition broadens the agency's expertise and expands its ability to engage with investors, strategic partners, physicians, patients and caregivers on behalf of its healthcare clients.
The Social and Digital Media Division at LSPR offers a unique array of services including social strategy and content development, influencer identification and engagement, community management and social media monitoring and listening. In addition to these capabilities, LSPR will establish social media best practices in accordance with global guidance from SEC, FTC, FDA, and European and other global regulators.
"Jessica's extensive experience gives LSPR the capacity to build its social media platform into a unique resource for its healthcare clients," said Matt Middleman, M.D., president and founding partner of LifeSci Public Relations. "Social media is often limited in scope in the life sciences because of significant regulatory hurdles and the low risk nature of the industry as a whole. It's our belief that, with the right approach, powerful social media tools can be deployed to their fullest while staying within regulatory boundaries. There is a tremendous opportunity, particularly within healthcare, for LSPR to provide social media services that deliver real value to its clients."
Ms. Snider added, "I look forward to enriching LSPR's already broad communications capabilities with the tools I successfully implemented for high profile commercial campaigns of the largest multinational pharmaceutical companies. These new capabilities will provide significant strategic value to the agency's clients. By working together with LSPR's scientists, physicians and experienced senior communications teams, I expect our new division will further differentiate LifeSci's already deep domain expertise."
Jessica Snider, MA, director of social and digital media, joins LifeSci Public Relations from Intouch Solutions, a full-service marketing agency for healthcare companies, where she spent almost a decade executing integrated social and digital media campaigns for a variety of high-profile clients within the biotechnology and healthcare industries. She has created branded, unbranded, clinical trial recruitment and influencer campaigns for multiple top pharmaceutical companies and has worked across areas including immune disorders, oncology, neurological diseases, rare diseases, metabolic diseases and medical devices. Jessica holds a Master of Arts in communication, with an emphasis in Integrated Marketing and Bachelor of Arts in advertising and public relations from Drury University.
Ms. Snider joins a rapidly growing LSPR team of scientists, physicians and senior media relations/communications professionals working with emerging life science companies and established commercial companies covering every therapeutic space and technological field. The team has expanded to include ten M.D.s and Ph.D.s in addition to individuals with extensive communications experience. 
About LifeSci Public Relations
LifeSci Public Relations LLC (LSPR) (lifescipublicrelations.com) is a corporate communications and public relations firm helping clients engage their corporate audiences and achieve their business objectives via a broad array of traditional, social and digital media tools. LSPR is unique in its ability to collaborate across LifeSci Partners' ecosystem, including with its IR firm, investment bank, venture fund, executive search team and its analytics and partnering advisory firm. LSPR has built a truly unique team, with more than half of those handling its client communications programs having M.D.s and Ph.D.s. LSPR's proactive approach to public relations is equally distinct. The agency's highly-experienced team has a track record of successfully planning and implementing public relations programs for small-, medium- and large-sized public and private healthcare companies across many clinical and technological fields. LSPR is headquartered in New York City and operates globally in the U.S., Canada, Europe, U.K., Australia and Asia.
# # #
For further information, please contact:
Matt Middleman, M.D.
LifeSci Public Relations, LLC
matt@lifescipublicrelations.com
646-627-8384